The ultimate address for service and maintenance
Both the Duizel and Grashoek sites boast a large workshop fitted with modern equipment and tools. Our enthusiastic and skilled service engineers carry out all kinds of repairs and maintenance every day. We also modify both new and used machinery in accordance with the customer's wishes.
Modern workshops in Duizel and Grashoek
The workshops at both sites have a separate area for construction, welding and grinding work to keep dust and noise nuisance in the workshop to a minimum. The Grashoek workshop has even been fitted with a special area for specialist metalworking activities.
Both branches also have a tractor testing area with engine load brake. Sophisticated technologies allow us to read out data such as the power output, lifting capacity and hydraulic capacity, enabling us to give you a clear indication of the performance of your tractor.  
We also have an air-conditioning service station to provide every air-conditioning support service you may need. In other words, we like to look ahead and look at future demands.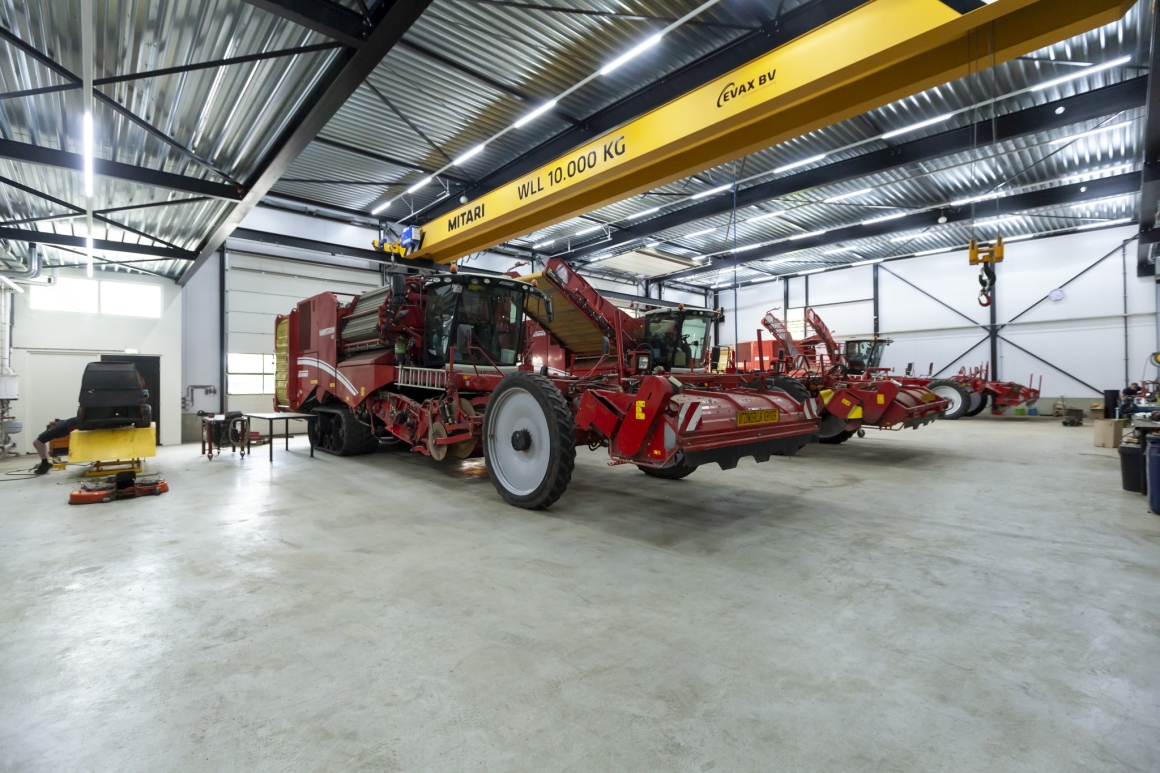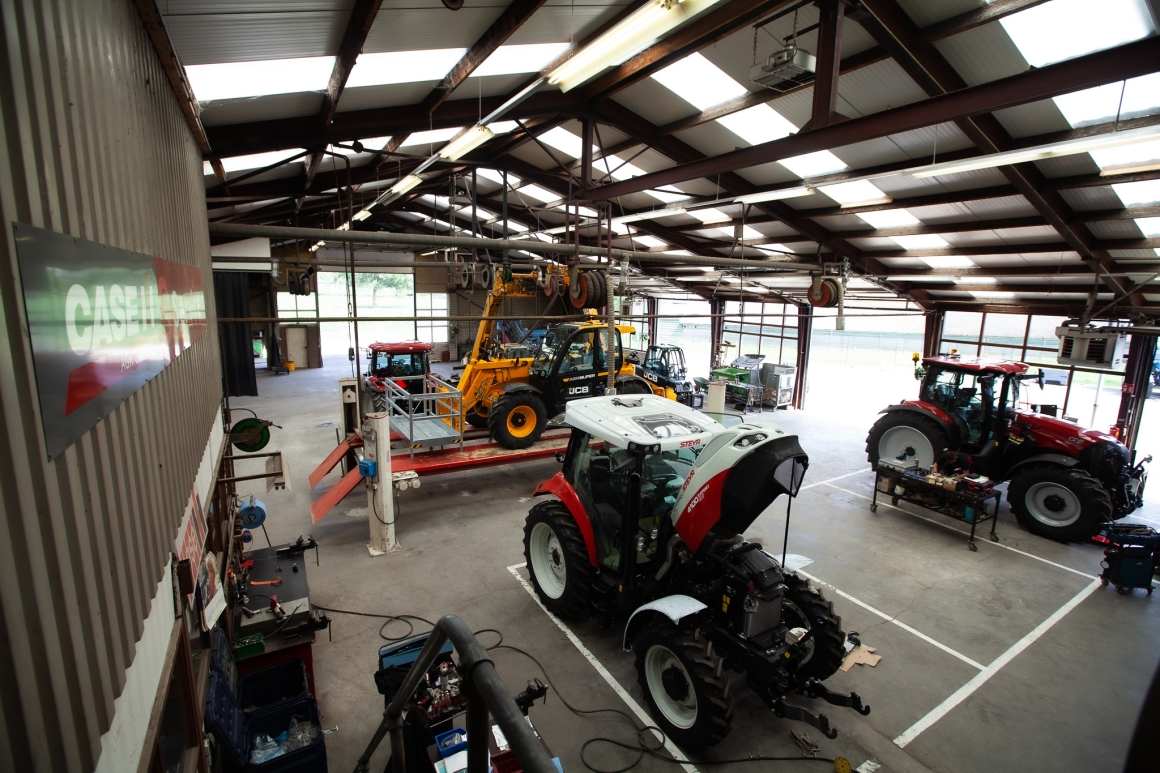 Maintenance and repairs on location
Naturally, our services extend beyond our workshop. We also offer service and maintenance on location, as we have nine fully equipped service vans to offer you a fast service. And in the event that we are unable to repair your tractor on site, we will transport it to one of our workshops.
Our goal is to have all repairs and service inspections carried out as quickly as possible, but things do not always go to plan. In such cases we respond flexibly,  try to come up with suitable (temporary) solutions to keep downtimes to a minimum.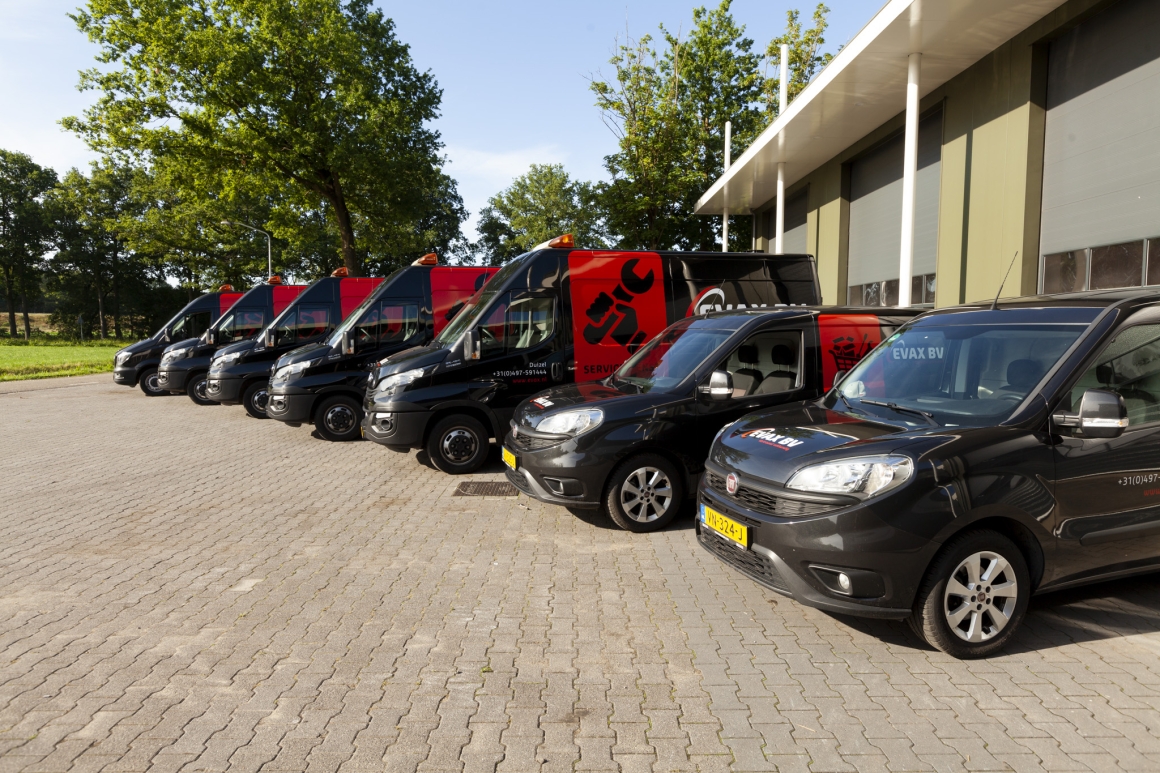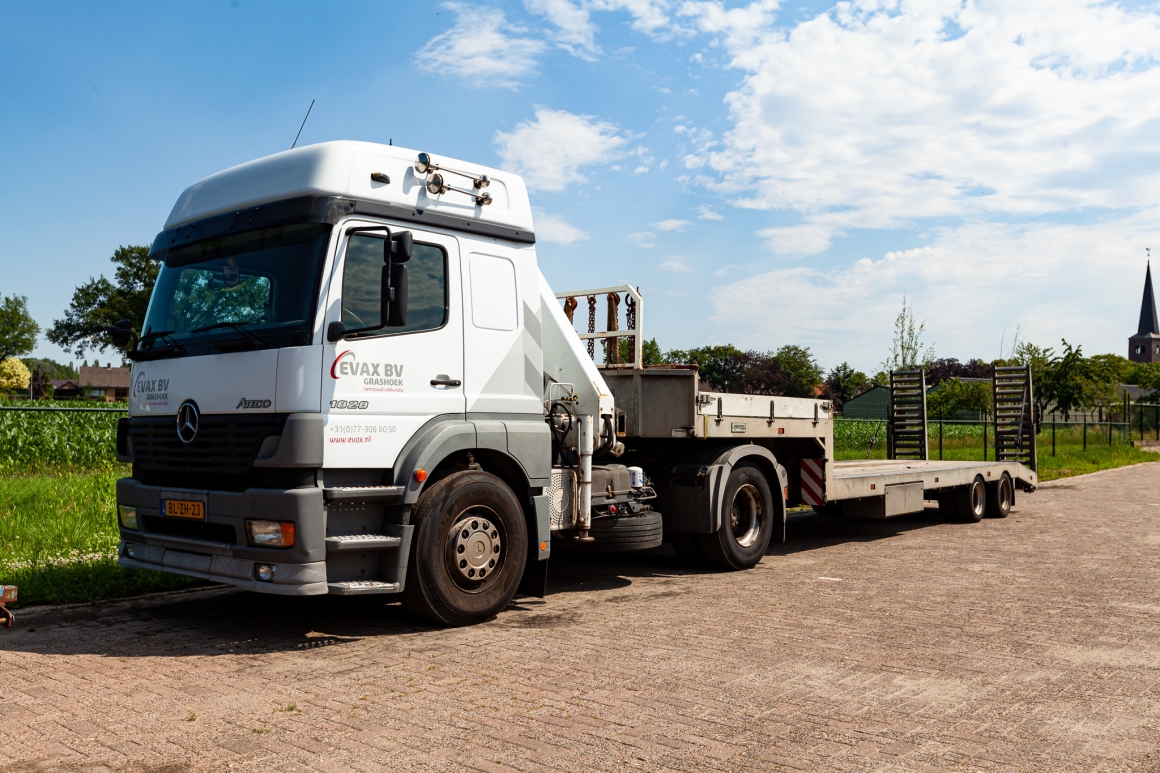 Skilled personnel and modern equipment
All our service engineers have completed full training and they regularly attend product-specific courses and training programmes to keep their knowledge up to date. For instance, we can carry out a BMWT inspection of your machinery.
However, our investment programme is not only restricted to courses and training programmes for our service engineers; we also heavily invest in tools and automated systems so we can continue to offer a full range of services now and in the future.
And as our logo suggests, you can rely on our professional experts and the service they provide, based on their knowledge and experience.